Partner with Nova Power Cloud Solutions and add value to your clients.
Legacy building metering platforms do not meet the dynamic needs of today's high-performance facilities.  These systems are often susceptible to many drawbacks including:
Disparate systems

Disparate vendors

Disparate protocols
These issues lead to a variety of problems:
Limited Local Data Archive

Limited Data Fidelity

Multiple Head-Ends

Multiple Data Pockets

Difficult Access

Difficult Cross-Platform Analysis
Real Time Access To All Data
Easy Data Export to CSV or PDF
Current Event and Alarm List
Waveform Capture from Power Quality Meters
Custom alarm point thresholds
The solution is partner with Nova Power Cloud Solutions  and implement our advanced IIoT monitoring platform NovaVue.  Your clients will finally get unprecedented access to their building utility main meter & sub-metering data and alarms.  Our solution leverages our custom-developed technology to deliver cloud-based IoT services tailored to the specific needs of your facility.
How we help you continue to add value to your clients.
Capacity:
How do I know if I can add load to a chiller, generator, switchboard?
-We can give real time and long-term historical load data in seconds.
Quality:
Lots of events and disruptions.
-When disruptions happen, we document and provide a permanent record.
Value Added Service Opportunity:
If you need to retro commission, what do you have to do? Typically, lots of manual labor.
-We can provide the data real time
Energy Modeling (required by code) review / true up. Building Performance Monitoring.
-Make models more accurate in the future
Other services we provide:
We can provide guide form specifications

During design – We assist with IoT architecture and design.

In construction- We can review equipment submittals for compatibility.

During startup – We can assist with onboarding and commissioning devices.
Applications:
Energy Consumption
Utility Quality Monitoring
System Capacity
Predictive Analytics
LEED Advanced Energy Metering
EUI Documenting
GHG Reduction Tracking
Operating Efficiency – Retro-Commissioning (RCx)
Data Federation to third Party OEM
Capabilities:
Modern Hybrid-Cloud Based IIoT System
Overlay (allows existing systems to remain)
Low Profile (minimal – if any – hardware)
Cross Platform Data Access
Cross Protocol Data Aggregation
Continuous Access (on-prem or off-prem)
Simple Easy Access (Web or iOS)
Limitless Data Storage Capacity
Resilient Archive
NovaVue Integrates with Industry Leading OEM's and Partners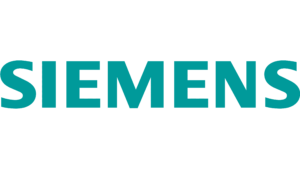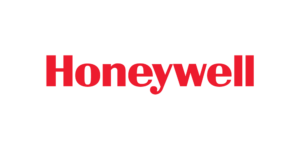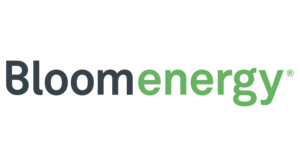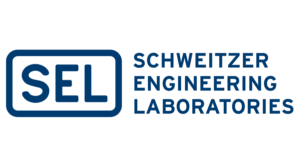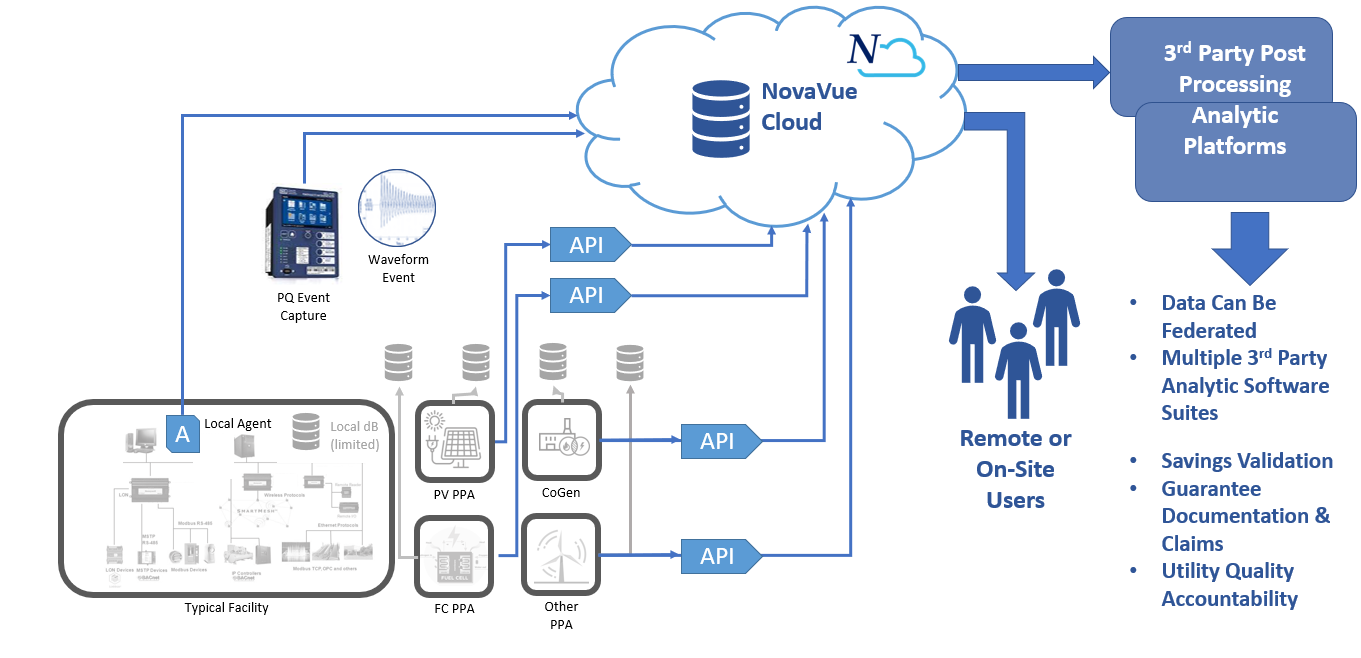 1. A NovaVue On-site Agent collects data from existing meters/systems
2. Metric and Status data is streamed to our secure, intelligent cloud
3. You and your trusted partners access the information you need via secure web portal or phone app.
Office
100 Cummings Center Dr
Suite 431-A
Beverly, MA 01915
Hours
M-F: 8am – 6pm
S-S: Closed